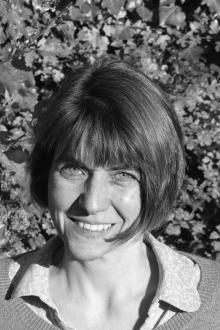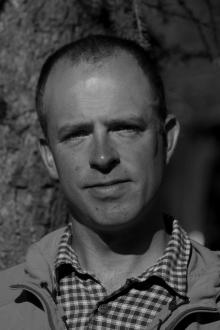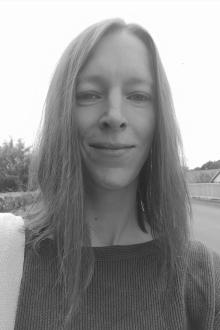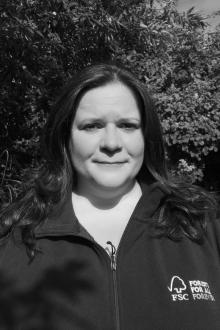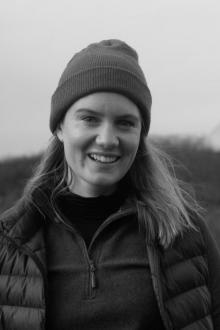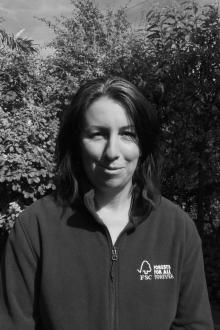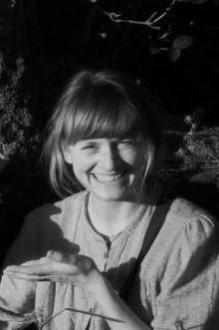 Rosie Teasdale, Executive Director
Having worked in various roles since joining FSC UK in 2007, Rosie was appointed as Executive Director in 2015.  With an MSc in Conservation Biology, she has previously worked as Director of Wales Wildlife & Countryside Link (now Wales Environment Link) and helped to run a restaurant business with her husband.  This experience of running a business, alongside her background in the environmental sector, has helped Rosie to understand the challenges faced by those in the corporate sustainability field.  She works to deliver FSC UK's charitable objectives, supported by the Board of Directors and the staff team.
Owen Davies, Forest Standards Manager
Owen joined FSC UK in 2013. The main focus of his work is the maintenance of our National Forest Stewardship Standard, but he is also responsible for our controlled wood National Risk Assessment and other aspects of Forest Management certification such as the implementation of the FSC Pesticides Policy. He has a background in silvicultural research and forest growth modelling, with a BSc in Forestry and a PhD from Bangor University. Prior to joining FSC UK, he worked as a silviculturist for Forest Research and in harvesting, planning and plant health roles for Forestry Commission Wales (latterly Natural Resources Wales).
Tallulah Chapman, Communications Manager
Tallulah graduated from the University of Sheffield with a BA in English Language and Literature in 2006. She took on roles in theatre marketing and furniture design/manufacture, before starting work at FSC UK in 2007. Since then, Tallulah has worked in a variety of roles, having raised funds for the charity, and advised and trained businesses in the application of FSC certification and the use of the FSC trademarks, she now heads up the UK's communications team. In her current role, she seeks out creative ways to engage and support businesses and consumers in the responsible sourcing of forest products.
Beth Bennett, Business Development Manager
Beth accidentally fell into Marketing after gaining a BA in Archaeology from Bristol University and an MA in Heritage Studies from the University of Wales. Following a period in tourism marketing, Beth joined the Centre for Alternative Technology, focusing on retail marketing, customer service and sales for CAT's Buy Green By Mail service. Beth joined FSC UK in 2014, firstly as a Business Advisor and now as Business Development Manager. In this role she supports FSC licence holders and drives demand for certification and certified products. Beth spends her days off being bossed around by her small dog.
Amy Willox, Outreach Manager (Forests & Ecosystem Services)
Amy is our Outreach Manager (Forests & Ecosystem Services), she engages with multiple stakeholders to drive FSC UK's approach to ecosystem services verification and supports our forest management certificate holders. She has broad experience across sustainable development and environmental planning. Amy has worked across Latin America and East Africa on programmes to further climate resilience, community engagement and equitable resource management. She has MSc in Environment and Sustainable Development and a BA Hons in Geography. In her free time, she enjoys riding her bike up hills, climbing mountains and open water swimming.
Rachel Hembery, Business Advisor
Rachel has worked in the environmental sector for nearly 30 years on various responsible trade issues. These include investigating the illegal importation of flower bulbs, the environmental consequences of salmon farming & using reptile skins for handbags. She has worked with both the UK & overseas Governments encouraging the use of responsibly sourced timber, managed WWF UK's Local Authority Project, & their Forest & Trade Network. During the summer, Rachel coordinates Green & Away, an outdoor eco venue near Worcester. At FSC UK, Rachel develops & delivers training & supports businesses in navigating the requirements of FSC certification.
Georgina Davies, Administration Assistant
Georgina started working at FSC in 2019. With over 10 years of experience working in customer services she decided to branch out of retail and join FSC as an administration assistant. Georgina is usually the first point of contact when it comes to most email and phone enquiries, answering and directing phone calls to the relevant members of staff. As well as ensuring day to day office tasks are conducted smoothly, she provides research support to other office members and handles mail out correspondence with certificate holders. In between these tasks she attempts to keep the office plants alive.
Olivia Bargman, Communications Officer
Olivia joined FSC UK in 2021, and brings her communication design experience from working as an illustrator for 12 years, a book designer at Penguin Random House, and live scribe for events and focused strategic workshops. She completed an MA in Art & Science at Central St Martins, visualising speculative stories on soil microorganisms, leaf-cutter ants, and bio-remediating earthworms. She uses her digital know-how and love for the natural world to create and administer engaging content for web and social media platforms, writing and communicating case studies about FSC certificate holders.
You also may be interested in