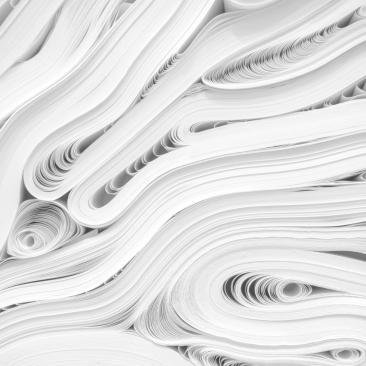 FSC-certified paper
Through responsible management of forests, and verifying the use of recycled materials, the FSC system can help secure a long-term source of paper. FSC can enable the paper and printing sectors to demonstrate their commitment to responsible forestry. 
FSC-certified printers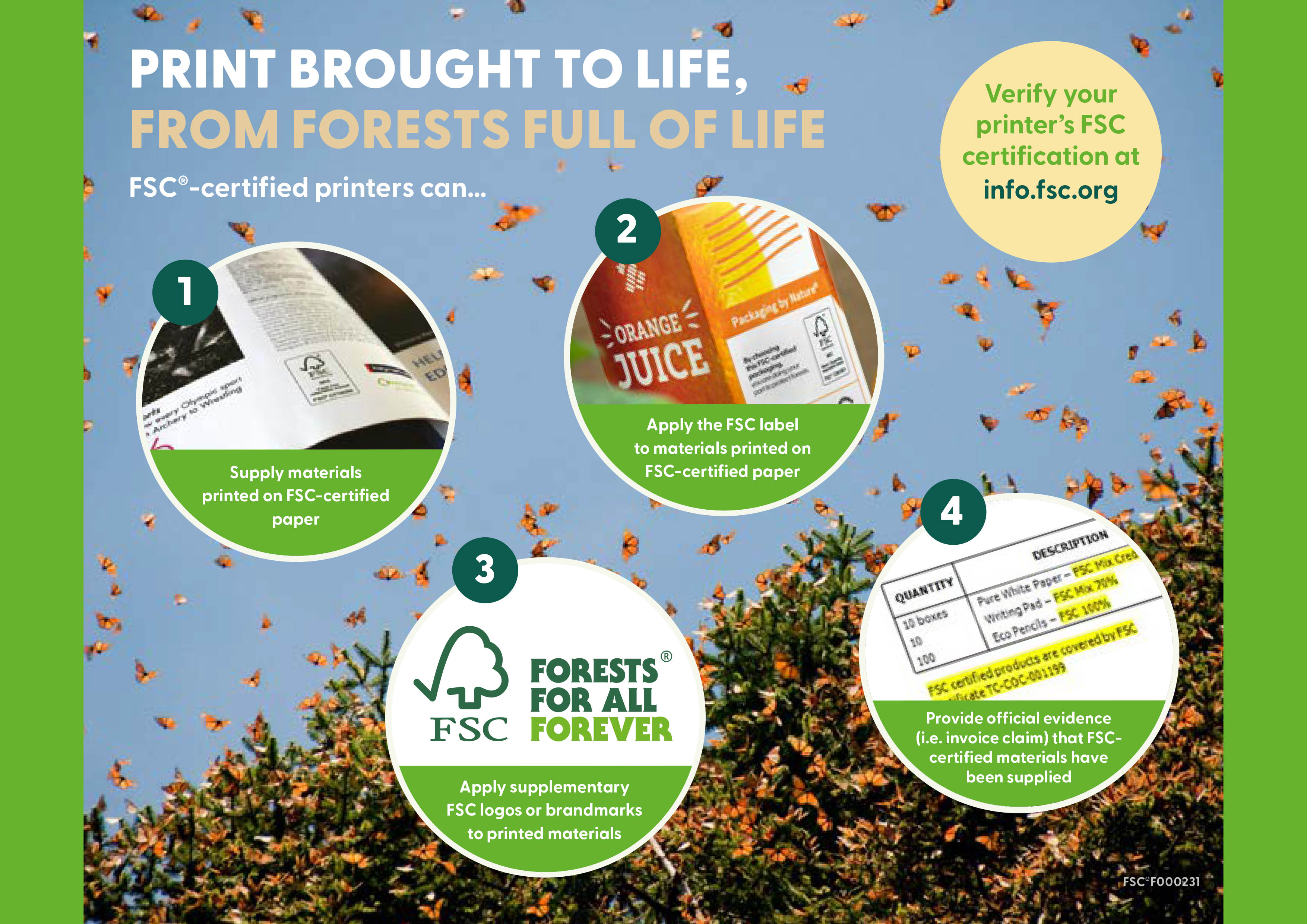 FSC in print
Paper and other print substrates made from trees are both renewable and recyclable, but only when they are responsibly sourced and sensitively processed. FSC-certified printers offer their clients the ability to demonstrate their commitment to responsible sourcing through the use of FSC-certified papers and the application of the FSC labels.
This document is intended to be used as an introduction to FSC for organisations who are FSC certified and for those who are considering becoming FSC certified, specifying FSC-certified printed materials or working on behalf of an FSC-certified print organisation.
Publishing
Printed materials, including books, magazines and greeting cards, can only carry an FSC label if they are produced and labelled under a valid FSC chain of custody certificate. By using an FSC-certified printer, specifying the FSC-certified paper and requesting an FSC label, you can create publish FSC-certified products.
Publishers are not required to hold FSC certification in order to have their books or cards carry an FSC label (see above), but they may apply for their own certification and either outsource their printing or print in-house. Holding FSC certification means a publisher is free to use any printer (certified or uncertified) to complete print jobs under an outsourcing policy. Certified publishers can use their own licence number within the FSC label and make FSC claims on their outgoing invoices.
Alternatively, publishers may opt to apply for a promotional licence, allowing them to use the FSC trademarks promotionally (in respect of FSC-labelled products), but not for them to apply the FSC trademarks to products or sales documents.
You also may be interested in