FSC's unique governance structure ensures that all voices are heard and that decisions are made through consensus. FSC members contribute directly to our standards and to the future of responsible forestry. FSC brings together, among others, private enterprises, NGOs, international organisations, indigenous groups, and educational institutions. It is a diverse set of stakeholders but they all share a common desire to improve the state of the world's forests.  Members apply to join one of three chambers – environmental, social, or economic – that are further divided into northern and southern sub-chambers.
Each chamber holds 33.3% of the weight in votes, and within each chamber the votes are weighted so that the North and South hold an equal portion of authority, to ensure influence is shared equitably between interest groups and countries with different levels of economic development. The votes of all individual members in each sub-chamber represent 10% of the total vote of the sub-chamber, while the votes of organisational members make up the other 90%.
Benefits of membership
Assume a leadership role in the growing market for independently certified forest products.

Join a forum building relationships with business, environmental, Indigenous and community  leaders.

Take up a position of influence to support healthy forests, strong communities and thriving businesses.

Share in the decision-making authority to bring integrity and resilience to the FSC system.

Have your voice heard on matters pertaining to the forests of the world.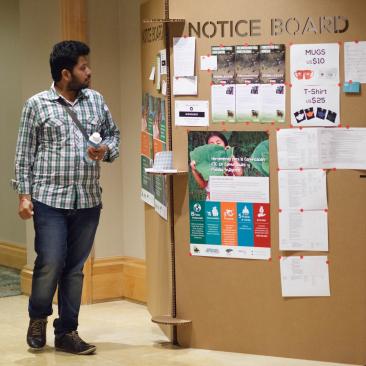 Who can be a member?
Anyone, whether an individual or representative of an organisation (whether for-profit or non-profit) can apply to be an FSC member. Members have decision making power, and are fundamental to the organisation and its vision. FSC relies on the diverse economic, social and environmental interests of our members to share the decision-making authority to bringing integrity and resilience to the FSC system.
When you apply to become a member, you must agree not to become involved in any activities which are unacceptable to FSC. As an FSC member, you are also obliged to take active part in board elections, pay your annual fees within the given time frame, inform the FSC Secretariat if your contact details change, or in case of organisational changes.
UK members
All FSC members in the UK are international members. UK-based members are invited to attend the FSC UK Annual Members' Meeting and are consulted on FSC UK's strategy.
Economic chamber

Environmental chamber

Social chamber

Mike Bekin (individual)

Stephanie Doig (individual)

Blueline Office Furniture

BM TRADA

Bound Oak Ltd

Confederation of Forest Industries (CONFOR)

Confederation of Paper Industries (CPI)

Hubertus van Hensbergen (individual)

HSBC Holdings plc

Kevin Jones (individual)

Kingfisher plc

Kronospan Ltd

Lend Lease Europe

Mondi plc

Soil Association Certification Ltd

Timber Development UK Limited

Harry Mills (individual)

Born Free Foundation

Fauna and Flora International

Dr Florin Ioras (individual)

Steve Jennings (individual)

Jon Kirkpatrick (individual)

Hannah Scrase (individual)

Soil Association

Woodland Trust

WWF UK

Zoological Society of London

Matthew Wenban-Smith (individual)

Dr Marcus Colchester (individual)

Hubert Kwisthout (individual)

Llais y Goedwig

Andrew Heald (individual)

Constance Lynn McDermott (individual)

National Trust

Ben Vickers (individual)
You also may be interested in