This is a guest article written by Pilot Projects Collective LLC
It should be no secret by now that the world's forests have a major role to play in halting climate change. This critical fact is quickly gaining global attention, especially following the recent Glasgow Leaders' Declaration on Forests and Land Use. In an increasingly urbanised world, however, few people are aware of the challenges to keeping forests standing. Tropical forests are especially important – they house immense stores of carbon and biodiversity, and are also at the greatest risk of deforestation. In response to these issues, an ambitious project is underway to connect cities worldwide with tropical forest community conservation enterprises. The Partner Forests Program forges mutually beneficial relationships between cities and specific tropical forests and their communities who are demonstrating proven forest conservation and management strategies.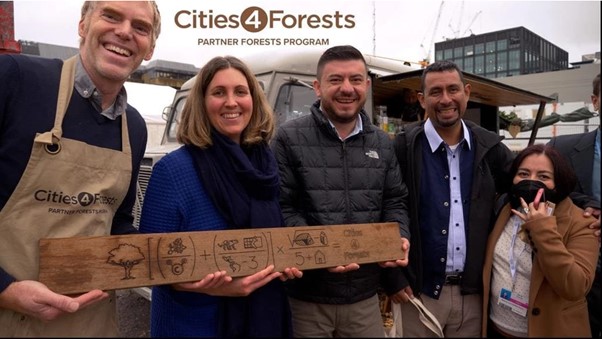 The Partner Forests Program is a project of Cities4Forests, an alliance of seventy-nine cities committed to protecting the world's forests. Through this initiative, cities source timber from selected community forest operations for prominent urban infrastructure. These high-visibility exchanges will directly support community-based forest stewardship, and promote consumer awareness and urban policies that exhibit leadership on climate and biodiversity. In the longer term, the Partner Forest Program is intended to be self-perpetuating as thousands of cities embrace the benefits of city-forest connections and new partner forest opportunities through a wide variety of exchanges, including food, ecotourism and carbon credits.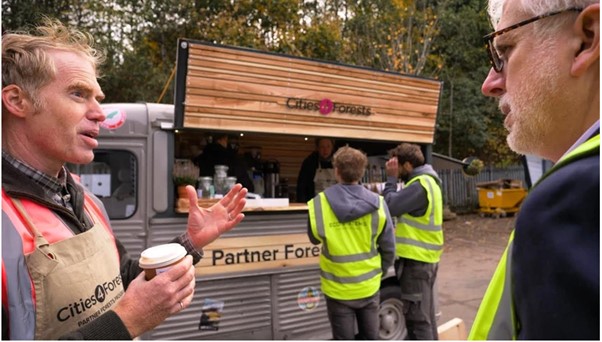 Glasgow is taking action through their own Partner Forest Program. Trees, forests and the use of wood are part of Glasgow's history and culture. Glasgow is now a world leader in enhancing urban forests and green space, protecting and restoring forests near the city. Together with Cities4Forests, Glasgow showcased its commitment to tropical forest conservation and the use of sustainable forest products during the recent UN Climate Conference (COP26). As part of the city council's COP26 plan, Cities4Forests designed and installed a boardwalk made from sustainable hardwood sourced from the Carmelita, and partner community concessions in Petén, Guatemala, and the Iwokrama concession in Guyana. These communities share world-renowned FSC-certified forest management schemes that generate revenue to protect intact rainforests and support local livelihoods. 
The Partner Forest Boardwalk and Coffee Truck brought Glaswegians and COP visitors into public spaces to sample forest-positive products and speak with forest community members. These were a demonstration of Glasgow's future Partner Forest Program, which will support multiple urban space projects throughout the city. The Partner Forest Program has several well-funded opportunities for UK and European cities to join in 2022 and craft a programme to suit their unique needs and culture.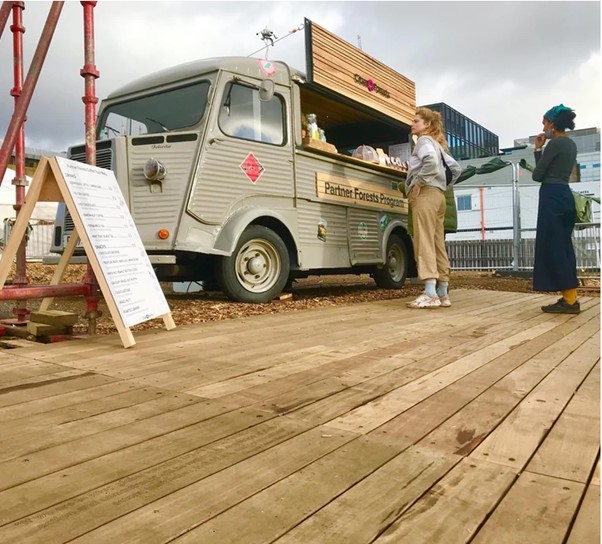 Most of the wood used in the UK is imported. According to a recent report the UK imported 106,700 tonnes of tropical wood products in 2020 alone – enough to build twelve Eiffel Towers out of wood! Only 45-50% of these products were certified, a gap that allows for substantial risks to priceless tropical forests. 
The goal of the Partner Forest Program is to support thriving forests and the people who live and work in them by increasing awareness of and switching demand to "forest-positive" timber. Many of our Partner Forest communities are proudly FSC-certified which helps ensure that they benefit from their sustainable forest management. FSC's expanded certification now includes options for ecosystem services, increased value for lesser-known timber species, and recognition of smallholder status.[GU1]  These schemes make it easier for customers to identify sustainable wood products and understand their multiple benefits. The Partner Forest Program goes one step further, offering radical supply chain transparency and human to human relationships between urban consumers and forest producers.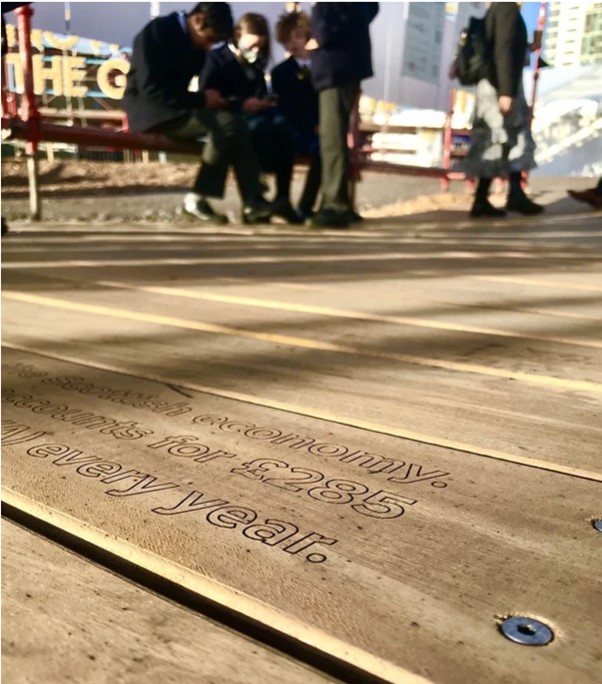 Somewhere halfway around the world a forest community is working hard to ensure the survival of the forest that provided your urban park bench, quay wall, or boardwalk. Just as cities are waking up to the many values of trees and forests within their boundaries, there are many creative ways to engage urban residents with the forests far away. Partner Forests offer a way to bring the great tropical forests we depend on into our hearts, minds and city streets.