It was in 1998 when I brought the first Fairly Traded footballs to market. At the time, child labour in the stitching of footballs was a hot topic and many of the big sports goods companies reacted to the criticism by locking out under-aged workers. That ended child labour in the industry, but left workers and their families poorer, sometimes even starving. Rather than simply locking out children I set up a scheme where adult 'stitchers' got 50% higher wages, health insurance and other benefits.

In 2006 I started to look for ways in which footballs could become more environmentally friendly. As the bladder is made of natural rubber, I was drawn to FSC, and for a number of reasons:
There were already a few FSC certified plantations – though none of them had included the sap from the rubber trees (Hevea brasiliensis) in their certification;
As the raw material comes from a tree, FSC certification makes a lot of sense;
The FSC criteria include a minimum for social standards;
FSC already had an audit system in place, therefore no need for yet another (costly) control system.
Sources and footnotes:

*BTC Trade for Development 'EU Market for Fair and Sustainable Sports Balls': http://befair.be/sites/default/files/all-files/brochure/EU%20market%20for%20fair%20and%20sustainable%20sports%20balls_1.pdf

**Rubber achieved an all-time high in 1913 with a price of USD 6.74/kg whereas in 1921 the price had fallen to USD 0.26/kg. In July 2012 the price was, depending on quality, ca. USD 3.13/kg. Recently the price has risen to above USD 2, after having languished around USD 1.50 for years. The fair trade premium for Fairly Traded rubber is 0.50 EUR per kg of Dry Rubber Content (DRC)


This article was originally published in Forest Matters, our monthly e-magazine. To subscribe, click here.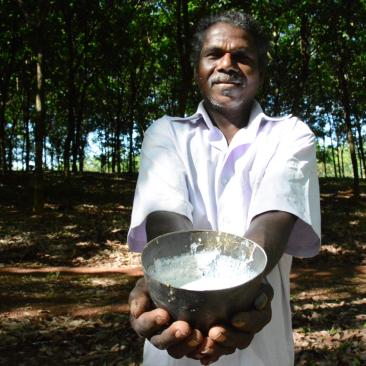 Having convinced two plantations, one in India, one in Sri Lanka to have their rubber FSC certified, with the buyer paying for the extra audit costs, the first FSC certifications for natural rubber were up and running!

The next challenge was to create more demand for these new supply chains, i.e. find other rubber products that could use FSC certified rubber, and other companies to bring such products to market. The first ones were Fairly Traded condoms, followed by mattresses, household gloves and hot water bottles.

Fast forward to 2012: The number of companies involved in Fairly Traded rubber had grown to about half a dozen, and it became necessary to structure their efforts: the Fair Rubber Association (FRA) was born.

The main purpose of the association is to help disadvantaged workers on rubber plantations, and small rubber farmers, to improve their working and living conditions. Doing so in an environmentally responsible manner is of almost equal importance, not least because consumers who support Fair Trade usually also care about the environment. What's more, keeping dangerous chemicals out of growing rubber benefits the primary producers, who don't have to handle them and can access cleaner drinking water, and enjoy a safer working environment.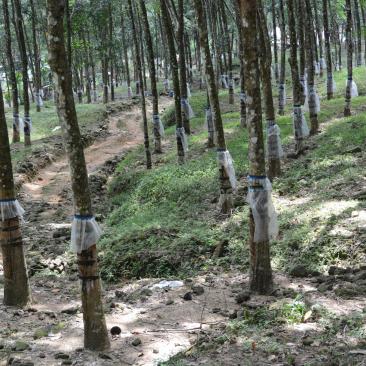 To avoid duplicating audits, the FRA only cooperates with FSC certified suppliers, or, in rare circumstances, those certified under another system. The FRA also offers financial help if a supplier is not yet certified.

But the FRA's main 'tool' of support is the Fair Trade Premium, which our members pay on top of the market price for natural rubber. Rubber prices fluctuate, mostly in line with the ups and downs of the car industry (as 70 % of rubber goes into tires). Oil prices matter too. At lower quality levels, synthetic rubber made from fossil fuel can be substituted for natural rubber. For years prices have largely remained low, below the cost of production even.**

The secondary purpose of the association is to ensure that those producing Fairly Traded rubber get to decide what they want to spend the Fair Trade premium on. No donor agency dictates how producers should spend this extra income – they know best what is needed most. Since the foundation of the FRA, producers have used the premiums to ensure safer drinking water, to set up the first supplementary pension fund for rubber workers in India, to fund payments for higher education, and playgrounds for day-care centres on the plantations.

For more information visit:
https://www.fairrubber.org/successful-engagement.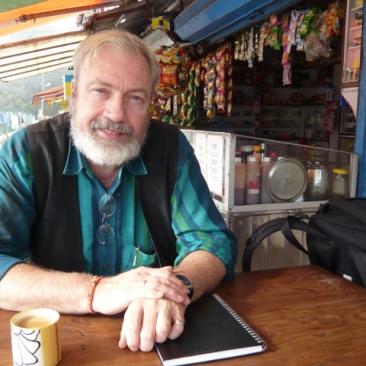 By Martin Kunz, Executive Secretary of the Fair Rubber Association and member of FSC.